Main Page
From MyWiki
This Wiki presents an overview of the services provided in the hochstaffl.eu and hochstaffl.local domain. Furthermore, is a support for users that are utilizing the infrastructure. Note that most services are available via the publicly accessible domain hochstaffl.eu. However, the domain hochstaffl.local is only accessible from within the company network or via a dedicated VPN connection and requires to login with a domain-users. Since the IT infrastructure is continuously refined, also this Wiki is extended with information over time. Usually information is updated once the new services is sufficiently configured and ready for operational use.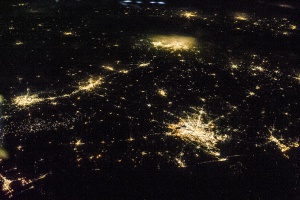 Note that all services in the hochstaffl.eu domain use encrypted connections that are established by using trusted certificates from public certificate authorities (CA). Hence, there is no need to install or trust any private issued certificates for public users. However, since the internal hochstaffl.local network deploys a public key infrastructure (PKI) with it's own certificate authority, domain-users that are not using domain computers but join the internal network may sometimes be prompted to trust and install a certificate issued by the internal CA. The root certificate of the CA is available via FTP and can be installed on your computer or mobile device if necessary.
Services
So far, there are basically three services available via the public domain, i.e. a Remote- , Exchange- , and Cloud-Storage service. In the subsequent sections the services are described in more detail on how they can be used as well as some technical hints.
A remote session host server is providing various remote services throughout the internet to domain-users. It allows to execute remote applications over the internet. In general this service requires fast network connection for proper operations, hence at times of high (internet) network traffic load there may occur some latency. However, most services run smooth when accessed from a browser via the internet. The subsequent pages within this section (click the link above) provide detailed information on services provided and how they can be used by different users. A Remote Desktop Session Host (RDSH) server hosts Windows based programs or the full Windows desktop that can be accessed from remote users via a network connection.
An Exchange Server is providing eMail, calendar, contact and other organizational services to domain and non-domain (external) users. The service can be accessed via any browser over the internet, IOS or Android, an Outlook client or the Windows 8, 10 eMail feature. In addition emails can also be accessed via POP3 or IMAP using an eMail client such as Thunderbird. Most email client make use of the Autodiscover feature provided by the Exchange Server which means that the user does not need to do any setup manually but only providing its username and password. Configuration is then performed by the Autodiscover service. For more details click the link above.
Access to the Cloud-Storage Server can easily be established from any web browser. It is implemented by means of Pydio, a mature open source software solution for file sharing and synchronization. With intuitive user interfaces Pydio provides features to gain back control and privacy of your data. File sharing includes applications for web, desktop and mobile assuring that your end users can easily manage their critical documents everywhere. Pydio is hosted exclusively on the domains private cloud server so you can rest assured that files are securely managed under domain control without third party contact.
Storage
Domain-users can connect to the FTP-Server, allowing them to securely store files on a 24/7 available network drive. In addition, via WebDAV the server allows users to share information over a network without having to physically transfer files by floppy diskette or some other external storage device.
FTP Server
The public directory of the FTP-Server is accessed via ftps://ftp.hochstaffl.eu. This is a so called anonymous FTP access that is open for everyone. Access to your private FTP directory requires a domain-user with credentials, i.e. username and password, to login. The domain-user directories are hosted on ftps://ftp.hochstaffl.eu and a connection is established via ftps://yourusername@ftp.hochstaffl.eu using either a web-browser or FTP-Client software such as FileZilla or Cyberduck. The user should be advised to use the secure connection FTPS (FTP over SSL) which provides data-in-motion encryption through the secure sockets layer (SSL). Basically the way this works is an FTP-Client connects over the control/command channel (on port 21), and then the client can negotiate SSL for the data channel.
Webdav Server
Beside the FTP server there is also the possibility to access a Shared WebDAV directory where users can upload and download files that are accessible to other domain-users (shared). The shared WebDAV directory is accessed via https://remote.hochstaffl.eu/Webdav using a WebDAV client and your login credentials.
Projects
This project provides a wide variety of near real time high resolution satellite images. EUMETSAT operates a fleet of weather and climate monitoring satellites that supply data, images and products – 24 hours a day, 365 days a year – to the National Meteorological Services of our Member and Cooperating States in Europe, and other users worldwide.